Estate, Trust, Guardianship, and Fiduciary Litigation Attorneys in Texas
Toughness & Experience
When You Need It Most!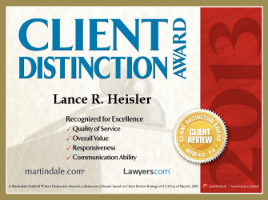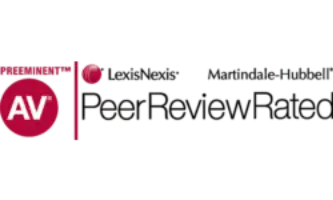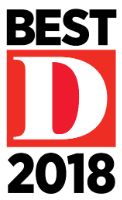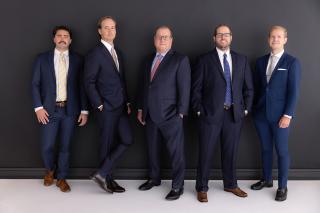 Spencer, Johnson, & Harvell, PLLC Estate Lawyers in Dallas, TX.
Spencer, Johnson, & Harvell law firm is conveniently located in Dallas but practices all over the State of Texas, most commonly in Dallas, Collin, Denton, Rockwall, Ellis, Tarrant, Harris, Travis, Bexar and Montgomery Counties in Texas.
Dallas Estate Lawyer
Recognized as a leader in estate, trust, fiduciary, and guardianship litigation throughout Texas, Spencer, Johnson, & Harvell, PLLC
Led by founder R. Kevin Spencer, our team of tough, competitive, determined and experienced attorneys has been assisting individuals and families with estate, trust, guardianship, and fiduciary issues for years. We experience and have seen many situations that give us insight into your situaiton if it is the same or similar. We are also well-equipped to try to find solutions to difficult problems. Our experience also offers us to be creative in devising a plan of action that best suits your needs.
We intend and will give our best effforts to attempt to achieve justice for your family and we will see it through to make sure the limits of your legal rights are explored and pursuit of available remedies are exhausted. We practice most in the Statutory Probate Courts in Texas, but have tried and will try cases in district courts and any othre court necessary to do so. We also know the options available in the Texas Estates Code application of the Texas Trust Code and their application, including probate and trust jurisdiction in large and, particularly, in small counties; advantages do exist. Attorneys that do not practice in the estates and trust area often may miss the opportunities granted by such knowledge of nuances.
Recognized as a leader in estate, trust, guardianship and fiduciary litigation throughout Texas, Spencer, Johnson, & Harvell, PLLC, represents clients in Dallas, Fort Worth, Southlake, Denton, Plano, Frisco, McKinney, Houston, Austin, San Antonio, El Paso, but will travel throughout the state of Texas. We will assist our clients through very difficult times of their life, who are facing difficult legal matters after a loved one has died or has become incapacitated, has been taken advantage of or after a fiduciary breaches duties or abuses their power in the situation. Whether you have been served with a new lawsuit or we file it for you, be assured we will advise you of the situation so you can make the best decision possible and will pursue or defend all non-frivolous claims necessary to obtain or protect your rights and to secure your inheritance. We are selective in the cases we accept, so we have time to devote to your case. You and your best path, legally and otherwise, is first and foremost and is our focus.
Share your great experience with us. We appreciate your excellent reviews very much.
Over $100,000,000 in cumulative settlements, leaving large amounts for our Clients after paying our attorneys' fees and expenses.
Our Case Results
$1.1M
Will Contest Jury Trial
$294k
Survivorship Account Dispute
$421k
Contest to Trust Amendment
$100M
Estate Worth Post-Death Marital Dispute
$20M
Estate Worth Will Contest
$1M
Will Contest Jury Trial
$1.2M
Default Judgment & Obtained Take Nothing Judgment
$1.1M
Will Contest Jury Trial
$294k
Survivorship Account Dispute
What our clients are saying
I had a tough decision to make after my Father passed away regarding the way my two sisters handled Daddy's affairs while he was living with Alzheimer Disease. After speaking candidly with Mr. Spencer all my doubts of making the right decision disappeared. I knew what choices I had, made my decision, and can go forward in life with confidence and clarity. Mr. Spencer was prompt, professional, and extremely knowledgeable. Thank you, Mr. Spencer!
Kevin is an experienced and highly professional and effective attorney for estate litigation. He makes himself available whenever needed and surrounds himself with an excellent staff. I absolutely picked the right law firm for what became a difficult case. I was always advised what to expect, and what the next move would be. When we talked, he was focused, prepared and always followed through. He fought hard for a fair outcome, and assured that justice prevailed. Thank you Mr. Spencer!
Mr. Spencer is an honorable and fair man. My father has Alzheimer's. Mr. Spencer was understanding of his situation and also of that of my brother and I. He made every effort to handle our matter in a way to bring us together instead of divide us. We will forever be in his debt.
Kevin stepped in very quickly and effectively to help me in a time of great need. We talked on Thursday and he ended up working extensively over the weekend to get something filed with the court the following Monday. He communicated effectively use phone, email and texts to keep me current on the case. He was very professional and very effective. He got a default judgment reversed and the entire matter concluded quickly. It was great having Kevin on my side and looking out for my interests.
During the trying time of our Father's death we were forced to face another unexpected battle in fighting for my father's estate. Something my family never thought would ever happen. My sister was put to the test and hired these AWESOME ATTORNEYS. The were a blessing from God during our whole long and drawn out ordeal they never once gave us any doubt of their ability to fight. Kevin Spencer is the "bomb.com" He put our concerns to the forefront and accomplished all. Highly recommendable.
It was a very daunting task to hire an attorney in another state to represent 14 beneficiaries without ever meeting in person, yet, from our first conversation I felt at ease about my selection. Upon finally meeting him and his wonderful staff, it was a solid confirmation that I had made the right choice for our family. Not only is Kevin extremely knowledgable and focused, he genuinely cares. He embraced our family and fought for us as if we were his own. I couldn't have hired a better firm.
We encourage you to explore this website to learn more about how Spencer, Johnson & Harvell, PLLC can help you after you have lost a loved one.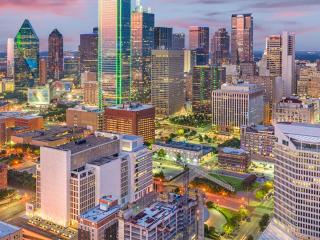 Effective and aggressive representation by your estate, trust, fiduciary and guardianship litigation attorneys in all 254 counties in the GREAT state of Texas, includin the more than 20 Statutory Probate Courts in the larger, more populated counties, e.g., Dallas, Collin, Denton, Tarrant, Harris, Montgomery, Travis, Bexar, El Paso, Hidalgo and Cameron counties.
With care and compassion, our lawyers will work with you to learn about the contention in your case and strive to right the wrongs that have been done to you or your loved ones. We recognize a dispute or lawsuit can be emotionally and financially draining, so we will help you analyze and weigh the cost against the benefit of proceeding. We are here to answer your questions and provide comfort and assurance, if possible, in relation to all your legal options. We work hard, with you part of the team, to identify the best tactic, strategically, to pursue under your circumstances and will do our best to keep you informed.
The creative, thoughtful and strategic approach we have taken to resolve the varying complex estate, trust, guardianship and fiduciary litigation claims has benefited many of our clients in the past.