Fiduciary Litigation & Defense of Wills and Trusts
---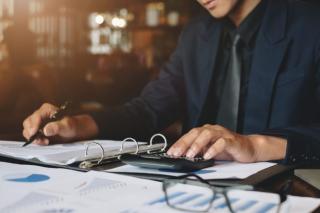 Fiduciary Lawsuits & Defense of Wills & Trusts
We Hold Bad-Acting or Negligent Fiduciaries Responsible
A fiduciary is someone that accepts the role of protecting the assets of another individual and acquires fiduciary duties toward that individual.
Fiduciaries are held to the highest standard of behavior in civil
law to act in the best interests of the principal and with utmost honesty and integrity in the exercise of powers and accomplishment of duties.
Trustees,
guardians
, executors, and persons acting under a power of attorney hold a formal fiduciary relationship with their principal. This means
fiduciary duties cannot be denied
. An informal fiduciary relationship can be established by the course of dealing and the reliance of a weaker or less sophisticated person, mentally or physically, upon another that is stronger and more sophisticated.
What Happens When a Fiduciary Abuses Their Position?
When a fiduciary abuses the position of trust, it should not be tolerated.
A fiduciary is trusted to protect you and your assets. If a fiduciary abuses that position, there should be accountability, and they should be punished and pay damages, depending on the circumstances. Our
Dallas law firm
can help you with lawsuits for and alleging:
Undue influence
Fraud
Forgery
Breach of fiduciary duty
Self-dealings
Theft of fiduciary property
Removal of powers of attorney
Find Your Fiduciary Litigation Team
Spencer, Johnson, & Harvell, PLLC
, has been assisting clients struggling with ruthless, careless, negligent, and manipulative fiduciaries for nearly two decades. Recognized for our intense and relentless preparation, our confidence in the courtroom and our results, our team of
fiduciary liability attorneys
is ready to help you in pursuing your fiduciaries, seeking damages against them, and protecting your property.
BREACHES OF FIDUCIARY DUTIES ARE UNACCEPTABLE
Our Fiduciary Litigation Process
Let us help you put misconduct to an end by taking legal action to protect your Estate. Our attorneys will collaborate with you to evaluate the actions of your fiduciary or fiduciaries and whether your fiduciary is violating or has violated their fiduciary duties in the past. If your fiduciary does not respond to requests for information regarding your assets or does not respond to their questionable behavior, we will tenaciously work to recover any damages and attempt to remove your fiduciary from the position and to seek damages.
Fiduciary Mission
Being a fiduciary is a thankless job. In a courtroom, it is an extremely onerous position to be in because judges and juries are strict about applying the highest standard in civil law strenuously.

The goal of a fiduciary is to try and resolve issues or errors with principals or beneficiaries because very few fiduciaries actually "win" a lawsuit filed against them because all presumptions are against the fiduciary – meaning, the burden shifts to the fiduciary to explain all actions taken. Any money or property that cannot be accounted for or that is missing is automatically assigned to the fiduciary as damages. When a fiduciary must defend against a lawsuit, hiring strong legal counsel to poke holes in the allegations and to attack and take the offensive is crucial and is the difference between a reasonable outcome and disaster.
We stand ready to confidently and resolutely take control of the situation for you in an effort to achieve the best possible result. Our assistance may be needed when a fiduciary:
Fails to fully disclose all material facts that affect your interest as a beneficiary.
Refuses to provide any, non-privileged, information at your request.
Mismanages assets.
Misappropriates assets or funds.
Embezzles assets or funds.
Self-deals – uses the property for his or her own benefit
Steals money
Refuses to distribute money to you.
Refuses to distribute money to you in a timely manner
Fails to protect assets
Fails to file an accounting, or fails to file a timely accounting
Refuses to disclose what is happening with the administration
It May be biased against you
Shows hostility toward you
AGGRESSIVELY LITIGATING YOUR POST-DEATH DISPUTES
A power of attorney is a legal designation that allows a designated person, someone you trust to make important medical and financial decisions on your behalf now or in the event of your incapacitation. As it turns out, some people designated as an attorney-in-fact may abuse their position and cause undue harm to those people they were originally designated to help. Sometimes, bad actors will use undue influence or fraud to obtain a power of attorney in their favor that they can then use to their advantage by self-dealing, conversion, or transferring real property to themselves or relatives.

At Spencer, Johnson & Harvell, PLLC, our Dallas powers of attorney litigation attorneys have been holding negligent, careless, and manipulative individuals accountable for more than two decades. We work tirelessly to restore those who have been taken advantage of by the use of a power of attorney.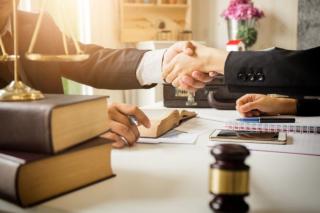 DEFENDING YOU FROM FALSE ACCUSATIONS
Our team of estate, trust, guardianship and fiduciary litigation lawyers in Dallas recognizes those challenges people face when a person of trust abuses his or her position and power to the detriment of family members and loved ones. While it is likely straining on an emotional level, fiduciary misconduct can also cause serious damage to your estate. We, at Spencer, Johnson & Harvell, PLLC, take such matters seriously and strenuously pursue fiduciaries to recover for all bad acts. Having successfully litigated complicated cases involving power of attorney abuse, our firm is fully prepared to help you overcome your disputes or protect those loved ones from careless or deceitful individuals.

We are also prepared to advise you, as a fiduciary, to avoid the difficult situation of having to defend your actions. But if legal defense is what is required, we are prepared to defend you, as a fiduciary, in a court of law if you are accused of improper conduct or believe that you acted within your fiduciary authority. Ignoring such accusations or hiring an inexperienced attorney can be devastating to your defense. Do not allow incorrect, misguided, or false allegations to linger and put you at a disadvantage. Act now! Taking immediate action to address the complaints of your principal or beneficiary/beneficiaries is critical to putting yourself in the best possible position financially.