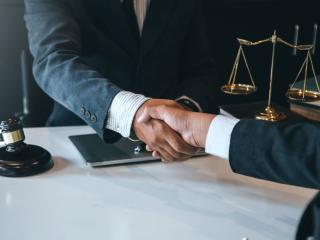 Client Relationships
At Spencer, Johnson, & Harvell, PLLC, we believe our success in the estate litigation, trust litigation, guardianships and fiduciary litigation practice areas is directly related to our client relationships and the time and energy we put into each case. It also stems from the competitiveness that exudes from our every being that produces our utter disdain for losing. We prepare and fight hard to get results for our clients and approach each case with the vigor, concentration and preparation that is required in tedious estate and trust litigation matters. Your case will receive the same treatment and approach.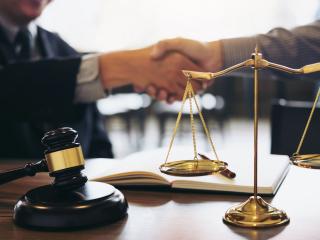 Quality Personal Service – Effective Legal Representation
There are no caveats to quality personal service at Spencer, Johnson, & Harvell, PLLC; it is expected. Our Dallas wills and trusts lawyers are committed to helping our clients understand their legal options when it comes to emotionally tense and financially draining disputes regarding property and finances. We pride ourselves in making our clients feel like they are part of our team — a team that is fighting for a cause: the client's case.
From will and trust contests to guardianship and fiduciary litigation and appeals, we will help you reach solutions to your difficult and complicated estate litigation matters. We are ready anytime to go to trial if the case cannot settle.
A Winning Legal Team That Is Ready To Fight
Our firm's founder and principal attorney, R. Kevin Spencer, is an AV-rated attorney and has thirty years of experience almost exclusively in estate and trust litigation. He started his own firm in 2007, later becoming known as Spencer Law, P.C. Zachary E. Johnson joined him in January 2010. Brendan P. Harvell joined the firm in August 2012. Five years later, Kevin's son, Blake O. Spencer, graduated from law school and joined the firm in August 2017. Kevin is super-proud of his entire legal team and has taught them to be the best, strongest and hardest-working lawyers in the state.
As the law firm was growing, big things continued to happen. On January 1, 2018, Kevin named Zach his law partner – a name partner – changing the name of the law firm to Spencer & Johnson, PLLC. Simultaneously with changing the name of the law firm, Zach and Kevin launched its new website at its new domain: www.dallasprobate.com. On June 1, 2021, the name changed again with Brendan becoming a named partner, and became known as Spencer, Johnson, & Harvell, PLLC. Kevin, Zach and Brendan, and their staff work together toward your goals.
Winning Dallas Legal Team
In addition to our attorneys' valuable knowledge and proven litigation skills and experience, our team offers dedication, tenacity and persistence that are recognized by our opponents. Opposing firms know we are tough, aggressive and will not give up. We are committed to seeing our cases through to resolution whether by settlement or trial. Our attorneys have tried numerous cases to verdict and enjoy nothing more than going to court to present your case and fight for justice. Some attorneys fear the courtroom because they are not prepared, they lack experience or they are risk averse and do not want to "take a chance" on a bad outcome. But, we at Spencer, Johnson & Harvell, PLLC help you analyze risk and have no problem going to trial – anytime – if that is the only resolution available.
Most of all we care, we care about you as our client and you, as our client, are of utmost importance. We strive to make you feel as important that important. We will always be proud to be your attorneys and will be straight-up and honest with you whether the message is good or bad. We know what it takes to achieve successful results, and we strive for those results at every turn.
Client Testimonials
What our clients are saying
I had a tough decision to make after my Father passed away regarding the way my two sisters handled Daddy's affairs while he was living with Alzheimer Disease. After speaking candidly with Mr. Spencer all my doubts of making the right decision disappeared. I knew what choices I had, made my decision, and can go forward in life with confidence and clarity. Mr. Spencer was prompt, professional, and extremely knowledgeable. Thank you, Mr. Spencer!
Kevin is an experienced and highly professional and effective attorney for estate litigation. He makes himself available whenever needed and surrounds himself with an excellent staff. I absolutely picked the right law firm for what became a difficult case. I was always advised what to expect, and what the next move would be. When we talked, he was focused, prepared and always followed through. He fought hard for a fair outcome, and assured that justice prevailed. Thank you Mr. Spencer!
Mr. Spencer is an honorable and fair man. My father has Alzheimer's. Mr. Spencer was understanding of his situation and also of that of my brother and I. He made every effort to handle our matter in a way to bring us together instead of divide us. We will forever be in his debt.
Kevin stepped in very quickly and effectively to help me in a time of great need. We talked on Thursday and he ended up working extensively over the weekend to get something filed with the court the following Monday. He communicated effectively use phone, email and texts to keep me current on the case. He was very professional and very effective. He got a default judgment reversed and the entire matter concluded quickly. It was great having Kevin on my side and looking out for my interests.
During the trying time of our Father's death we were forced to face another unexpected battle in fighting for my father's estate. Something my family never thought would ever happen. My sister was put to the test and hired these AWESOME ATTORNEYS. The were a blessing from God during our whole long and drawn out ordeal they never once gave us any doubt of their ability to fight. Kevin Spencer is the "bomb.com" He put our concerns to the forefront and accomplished all. Highly recommendable.
It was a very daunting task to hire an attorney in another state to represent 14 beneficiaries without ever meeting in person, yet, from our first conversation I felt at ease about my selection. Upon finally meeting him and his wonderful staff, it was a solid confirmation that I had made the right choice for our family. Not only is Kevin extremely knowledgable and focused, he genuinely cares. He embraced our family and fought for us as if we were his own. I couldn't have hired a better firm.