Common – Law Spouse Disputes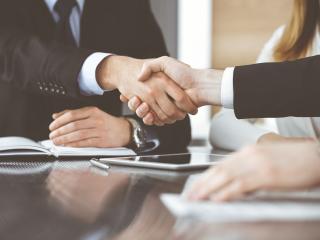 An individual develops a comprehensive estate plan so that his or her wishes are well-documented in the event of untimely death. When disputes arise surrounding a will or trust, it is crucial to call upon a skilled lawyer to navigate these matters in a clear, concise manner.
At Spencer, Johnson & Harvell, PLLC, our Dallas common law marriage attorneys have more than 30 years of combined experience representing clients through even the most complex matters. Our depth of legal knowledge and experience in a narrowly defined field of practice gives our clients the peace of mind that they deserve. If surviving family members are locked in a dispute regarding the deceased's common law spouse, you could be facing a complex legal battle. It is wise to consult with a knowledgeable attorney as soon as possible.
Dallas Spousal Rights Attorney
Regardless of the wishes of the deceased, some family members attempt to exclude a spouse because there is no traditional documentation making the marriage official. In Texas, however, you can be considered a common law spouse if the relationship meets three elements.
The two parties cohabited, or lived together
The two parties had an agreement to be married
The parties held themselves out as husband and wife
Some examples of ways that individuals can hold themselves out as a married couple, include, but are not limited to:
Introducing "my wife" or "my husband" to others
Sending birthday or anniversary cards to "my wife" or "my husband"
Filing tax returns as married versus separately
Bank accounts or utility bills in both names
Taking out insurance together, and checking the box labeled "married"
All of these actions lend a great deal of credence to the fact that the couple looked and acted in the same manner as a married couple. When a dispute surrounds the estate, the surviving spouse needs to assert his or her rights. Our firm can help.
If you have not signed a declaration of common law marriage, you might face certain challenges during the estate administration process. It is crucial that you are not excluded from the proceedings just because you do not have any proof that you were married. We will carefully examine all aspects of your relationship and develop a strong case as to the validity of your marriage. Whether you are seeking a spousal allowance or guardianship rights in Dallas, TX, schedule a free consultation today.