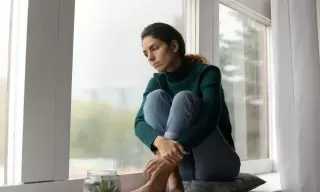 The loss of a loved-one is a heart-breaking experience and an emotional time for families. When a loved-one dies, all property in the name of the decedent at the time of his or her death becomes owned by his or her Estate. When a decedent dies intestate – meaning, without a Will – the state of Texas writes a Will for him or her by statute – the intestacy laws or heirship statutes. The surviving family members must take action to transfer title from the decedent's estate to his or her heirs, notwithstanding strain of grief of the loss.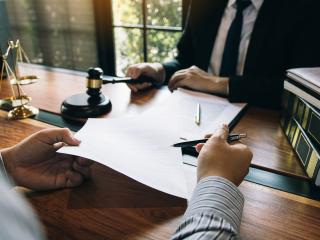 An Application for Determination of Heirship must be filed to obtain a Judgment Declaring Heirship, which functions as a title document to transfer title to property owned by decedent's estate to the heirs in their declared percentages. Once the Application is filed the court is statutorily required to appoint an attorney ad litem for unknown heirs to investigate if anyone having an interest in the estate was excluded or forgotten. Proving up the Judgment Declaring Heirship requires a court hearing. Because an estate is involved, an "interested person" must hire a heirship attorney, and it is considered the unauthorized practice of law to fail to do so. Hiring an attorney with experience in heirship law is important because it can be very complicated, but, also, can ease the burden of the loss of a loved one. You must hire an attorney with probate knowledge and experience to guide you through the process to assure all interests are correctly ordered.
When Do you Need an Attorney?
If you are an heir of a decedent and have been omitted from the Application or excluded from the process, you are in an heirship dispute. You must act – by hiring competent counsel – to ensure your interest is recognized by the Court and the family. Without hiring an attorney who knows the intestacy statutes, you could lose valuable property rights. You must be proactive to protect them or they will be lost forever. If a Judgment Declaring Heirship has been signed in an estate you have an interest and you have been excluded, timelines are ticking against you and your interest and you must act fast to correct the mistaken Judgment Declaring Heirship.
The Dallas heirship lawyers at Spencer, Johnson & Harvell, PLLC, have decades of experience representing clients in even the most complex legal matters. If the decedent left no Will, heirship will be required at some point. In Texas, the interest of heirs in the property of decedent's estate are defined by statute, but are ordered by a court of law. Do not hesitate to assert your interest in an heirship proceeding. We are well-suited and have the experience to make sure heirship and your interests are properly determined.
Dallas inheritance lawyer
The issue can be reduced to one simple fact — if someone dies without a will, the state of Texas will write one for him or her. Statutes determine the order of distribution through surviving spouses, to children and grandchildren. If individuals are unrelated to the deceased, however, it can be a challenge to prove heirship. There are several complex situations that can lead to an heirship dispute, including:
Common law spouses
In Texas, two people can become common-law married without the formality of a traditional marriage. The three requirements of a common-law marriage are: (1) cohabitation (they lied together - length of time is irrelevant), (2) they had an agreement to be married and (3) they held themselves out as being married after the agreement and while living together. If the marriage has not been made formal by a marriage license or a Declaration of Informal Marriage, and one of the spouses dies, you will be required to assert and establish the marriage in the decedent's estate to obtain marital and inheritance rights as a the surviving spouse.
Adoption by estoppel
If a minor child was raised by the decedent, was treated by the decedent as his or her child and the decedent held that minor child as his or her own, that child must be treated as a child for inheritance purposes - also known as adoption by estoppel or informal adoption. Because adoption by estoppel is an inheritance theory, it is not a formal adoption and does not require any adoption order. No parental termination is required and the child, adopted by estoppel, must be and is treated for inheritance purposes the same as any other child, biological or formally adopted, of the decedent.
Pretermitted child rights
A "pretermitted child" is a child born after the date of a decedent's Will, that is not included in that Will and is not otherwise provided by the decedent. A pretermitted child still has inheritance rights regardless of the property disposition in the Will. The interest of a pretermitted child is a complicated issue and there are rules about what the pretermitted child is entitled to receive, so hiring an attorney is very important.