Trust & Trust Amendment Contest
We Help Beneficiaries of a Trust
A beneficiary of a trust is an "interested person", as defined by Texas statute, in relation to that trust. That person has a right to object to, complain or be heard regarding anything that materially affects that beneficiary's interest, even if it does not affect his or her interest.
The trust is a relationship created for the benefit of the beneficiary, so that beneficiary has a right to notice, to be consulted and to complain, if the trust terms are not being followed or if something is done to modify, alter or amend the trust. A settlor or grantor (the creator of a trust) of a revocable trust may change that trust any way he or she wants at any time, which is the nature of a trust that may be revoked or amended. Of course, the latter is only possible if the settlor signs the change or amendment of his or her own free will and understands the effect of the transaction.
However, when the trust is irrevocable all named beneficiaries must be given notice and joined as a party to any legal action taken to make changes to the trust. Each beneficiary may complain about, i.e., file a lawsuit, over anything that materially affects the interest of the beneficiaries of the trust.
Often times, a trust and its amendments are examined more closely after a settlor or grantor dies. A lawsuit may be filed contesting if changes or amendments were made when the settlor was suffering from dementia or other mental issues that made them unable to understand the effect of the amendment (lack of mental capacity). This can also be true if the settlor was so weak or infirm they could not resist the pressures of another and signed a document they would not have otherwise signed (undue influence).
Signing a Trust & Trust Amendment Requires "Mental Capacity"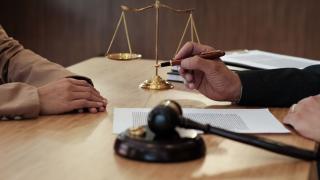 Notice the standard for mental acuity, or lack thereof, is different for a trust as compared to a will. A will requires "testamentary capacity", while signing a trust and trust amendment requires "mental capacity". Mental capacity is a higher standard under the law and, even though the methodology for proving a lack of mental capacity is generally the same, technically, a trust lawsuit, involves mental capacity requires extra or additional proof. It is important to hire an attorney experienced in such cases to pursue, develop and take such cases to trial because the alternative will, instantly, have you at a disadvantage.