Intestacy Vs. Probate – Either Way, Do Not Wait!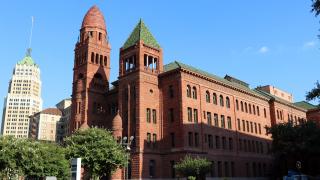 Intestacy Law in the State of Texas
In Texas, if you die without a Will, the state of Texas writes a will for you, and disposes of your property, generally, by marriage and blood-lines (spouses and children (blood and adopted)). Obtaining a Judgment Declaring Heirship is usually more costly than probating a Will and can delay title transfers to descendants. Having a Will admitted to Dallas Probate Court makes the process of passing property to family members much easier upon death.
As an example, we are working on an Estate owning mineral interests in West Texas and the Decedent died in 1960 with a surviving spouse and 10 children. Since then, the laws have changed and her husband and 5 of her children have died. Not a single one of them had a Will, so their property passes to their heirs by intestacy – meaning, according to the laws of intestate succession in Texas. Remember, the laws in effect at the time of death control and determine inheritance. Not surprisingly, the intestacy laws in 1960 were different than the intestacy laws in effect when her other family members died.
Spencer & Johnson, PLLC had to work on 6 different heirship proceedings for this family to get title established to transfer the mineral interests. While those were pending, another of the relatives died – so make that 7 heirship proceedings, with each one costing $3,000 to $5,000. If each of them had a Will that was probated in or around their deaths, the passage of title would have been easier and less expensive at each death because the extra steps and work required for a determination of heirship would not have been required.
The Importance of Probating a Will in Dallas Probate Court
A Will does nothing while a person is alive and can be replaced and supplanted by a new Will at any time prior to death. The right to make a Will in Texas cannot be infringed. Also, a Will is meaningless post-death until it is admitted to probate by a court of competent jurisdiction.
Admitting a Will to Dallas Probate Court is an easy process. The applicant must hire an attorney. It is considered the unauthorized practice of law to file anything relating to an estate because the estate is an entity separate and apart from the individual. After hiring an attorney, the applicant files an Application for Probate, the court clerk posts notice, then everyone must wait until the Monday after the expiration of ten (10) days before going to Court for a 5-minute hearing. At that hearing, the Court will find the Will to be the valid Last Will and Testament of the Decedent. It is then the Will becomes binding on the world in relation to that Decedent's property and anyone having an interest in the estate, i.e., an "interested person" or "person interested". The court will also appoint an independent executor, if the named one is qualified and not disqualified to administer the estate.
Never think you do not need to probate a Will and there is no good reason to postpone probating a Will. The law requires that Wills be filed for probate within four (4) years of the decedent's date of death, so delay can prevent probating a Will altogether. We, at Spencer & Johnson, PLLC, see all too often situations like the one above where people wait to affix or clear title to the property of a decedent until it is absolutely required. Usually, by then, it is too late to probate a Will and heirship is the only option. Some excuses people come up with to avoid probating a Will or for waiting to seek a probate of a Will include:
"There is no/not enough property"
"The decedent's creditors will come after me"
"I can do it later when it matters"
"I do not need to spend the money"
"I am living in the decedent's house and no one is going to interfere"
"The entire family agrees to how the property will pass"
These are bad excuses because none of them are true. With a few exceptions, a decedent's probate a Will should always be probated to establish title to a decedent's property because no one can predict the future, and no one can ever know what a decedent might inherit from someone sometime down the road. To assume it cannot happen is a mistake. For example, a decedent may inherit West Texas mineral interests from a long-lost uncle or a decedent dies and a family member, who had moved into the house prior to decedent's death, resides there for an additional 15 years and that person dies, title is still in the name of the estate of the first decedent. These are scenarios that could have been smoothly addressed near the time of death, but become major problems later because nothing was done to pass title at the time. These title nightmares can be very expensive to clean-up, as seen above.
The point is: DO NOT WAIT to address title issues of a decedent. There is no good reason to avoid it and no good reason to postpone it. The usual result of waiting is a large time and expense investment that absolutely could have been avoided.
Spencer, Johnson, & Harvell, PLLC Clears Up Your Will Questions
If you are in a title nightmare and are trying to understand how to make the mess go away in the Dallas probate court, it is best to seek professional, legal counsel. At Spencer, Johnson, & Harvell, PLLC, we specialize in estate, trust, guardianship, and fiduciary litigation. We know that intestacy and probate laws can be a burden to handle, and that is why we are available to offer you answers to your questions.