Prince's Estate. Why Has it Taken so Long?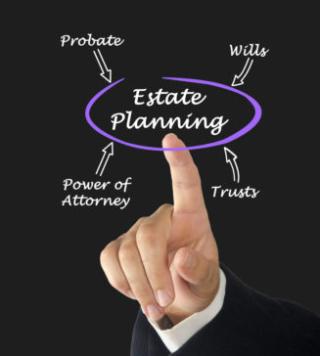 Since the
tragic passing
of beloved "Purple Rain" singer Prince, there has been a legal battle between family members to determine his heirs. Prince's estate is estimated to be worth over $300 million, with expected future income of $200 million raising the total to $500 million.
Because the Estate is so large, disputes regarding ownership of it are to be expected. But, how long should it take?
Here are the reasons an
estate administration
might be delayed or take some time.
No Estate Plan In Place
Because, apparently, Prince did not believe he was going to die anytime soon, he had no Will and did no estate planning
. In almost every jurisdiction, and certainly in Texas, an estate administration is much more efficient if the
decedent dies testate
, i.e., with a Will, than if the same person dies intestate, i.e., without a Will.
If you die without a
Will in Texas
, the state of Texas, essentially, writes a Will for you. The process of having the heirs determined, by definition, takes longer because it requires additional notice and the appointment of an attorney ad litem. Minnesota and most states have a similar procedure.
When a person has a valid Will, there is no question about who, ultimately, will own the Estate, so that issue is eliminated quickly.
When there is no Will, then anyone who might have a claim of paternity or blood relationship to the decedent may bring a claim to establish their rights
. Since Prince had no Will, it is left to the Court to decide who is his rightful heir and the new owner of his fortune.
Too Many Claimants
There are so many claimants
making a claim
to Prince's Estate that it just takes time for the Court to get through them. An example of one of the claims is, recently, the Minnesota Judge presiding over Prince's Estate excluded two claims made by Brianna and Victoria Nelson. They claimed they were entitled to part of Prince's Estate because Prince referred to Brianna's father as his brother with no proof that he and Prince were actually related.
The Judge ruled that without a biological connection there's no law to support the claim
. So just as that claim had to be heard and decided, so do all the others. At the same time, the Court has a docket with many other cases besides the Prince case. In addition, every hearing requires that all claimants and their attorneys receive notice and that each of them are available. With that many parties and that many attorneys and, in turn, that many calendars, it is difficult to even get a setting on the Court's docket that does not conflict with something.
Estate Administration
Determining ownership of Prince's Estate is just part of the delay. As with any Estate, including
Texas Estate Administration
, the Estate has to be administered. All inheritance is subject to estate administration. Creditors of the Estate (those that claim the Estate owes them money) must be given notice and an opportunity to present their claim. Taxes, including estate tax, income tax, taxes on income in respect of a decedent and property tax must be paid.
Property may have to be sold to pay such creditor's claims or taxes
. Property may have to be sold in order to make final distribution because certain properties cannot be divided. Lawsuits must be filed to pursue property belonging to the Estate. Lawsuits must be defended to prevent Estate assets from being paid out to creditors, if cause for contesting the claim exists. Lawsuits have to be resolved.
So, there are many business matters particularly, for an Estate that size of Prince's, that must be addressed and completed before any inheritance distribution can be made.
Lawsuit Pending
In Prince's Estate, the Executor's attorneys have accused rapper Jay Z's multimedia company of illegal streaming of Prince's music meaning it owes royalties to Prince's Estate. In defense, Roc Nation claims it has rights to several of Prince's albums because Jay Z and Prince had an agreement about the rights of the music.

Prince's Estate disputes that there is any record of Prince or it being paid the agreed upon amount for the music rights. An estate administration cannot end and an estate cannot be closed until all lawsuits are resolved, which, necessarily, slows down the division of an estate. The reason is because the personal representative cannot know what is left to distribute until the estate is aware of how much it may owe or how much is owed to it.
Do Not Let Your Inheritance Rights Be Ignored or Forgotten
If you are claiming an inheritance in an estate, you must pursue your rights.
If a court is determining the inheritance from an estate and you are not there to be heard, it is likely that your interest will be ignored or forgotten.
In Texas, there are mechanisms to prevent the latter, but it is always better to enter your appearance in the estate and to assert and enforce your rights.
Spencer, Johnson, & Harvell, PLLC
can represent you in this endeavor and would be proud to be your attorneys.
Contact us
to learn more about what you need to do to pursue your inheritance rights and to protect your inheritance rights.